About me
---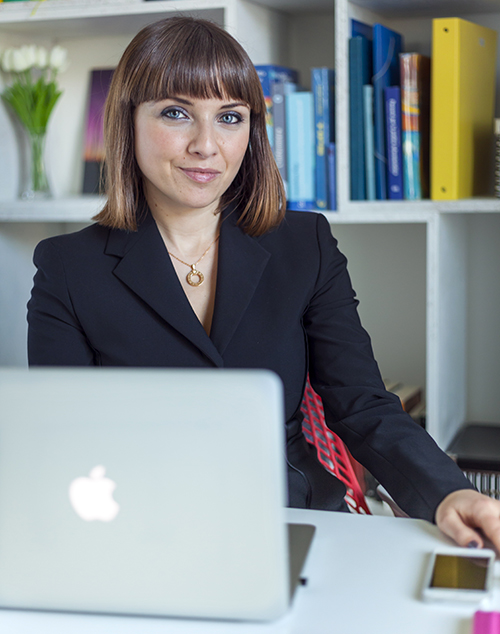 CreaWriting is managed by Elisabetta De Vecchis, a professional translator who translates from English and German into Italian.
I obtained my master's degree with first class honours in technical and literary translation from the Faculty for Interpreters and Translators of Forlì (University of Bologna). I worked abroad in a number of different positions during my time at University. My experience working as a translator and interpreter at RECOM GmbH, an information technology company that operates in the healthcare sector, was a crucial step in my personal and professional development. I am now a member of the RECOM ENP® team, and head of Italian translation for the ENP® nursing diagnosis classification. The team includes experts from the nursing, computer-engineering and linguistic sectors. I have been a freelance translator since 2009, and mainly deal with translations in the marketing, medical, car and railway sectors. I passed the AITI (Italian Association of Translators and Interpreters) entrance exam in 2013, to become a qualified member as testament to my professional skill.
Testimonials
What my clients say
---
Michela Cavallo, SDL

Elisabetta has worked with SDL for years and has displayed excellent linguistic ability, professional competence and timekeeping skills in the performance of individual work assignments along with an excellent grasp of the language. She is also highly accurate, shows great determination and always provides excellent quality work.
In addition to endorsing her technical and linguistic ability, I would also like to note her flexibility in adapting to changing company requirements.
---
Christine Rabl, Recom

Elisabetta De Vecchis has been our trusted Italian translator for over ten years. She works on highly specialised nursing texts where it is very important to ensure correct terminology. Elisabetta always performs her tasks competently, conscientiously and reliably. We can always count on her to meet the deadlines. Her requests for clarification have often shown up errors in the original text. Personally, I deal with the French translations, and really value our professional exchanges of opinion and cooperation in finding common strategies to resolve tricky translation issues.
---
Laura B., Freelance interpreter and translator

I have worked with Elisabetta for a long time now, and I know I can rely on her to help out particularly with big projects: punctual, reliable and accurate in her terminological research. Thank You!
---
Silvia Santarato, SDL

Elisabetta is a true professional: she meets all deadlines, is precise and reliable. We have often received compliments from customers for her translations.
A real guarantee!
---
Veronika Neumair, blueword – text & translation

I was really lucky to find Elisabetta. Elisabetta is reliable, she always delivers on time and my customers are always very happy with her translations. She's the best!
---
Cristina Luzi, Interact

We have worked with Ms Elisabetta De Vecchis for many years now, especially on texts for the automobile sector and are very pleased with this collaboration. Her work is very high quality, her style is always appropriate and she is punctual, reliable and pays great attention to detail. Given our long experience together, we also trust her with revising the work of other translators.
---
Inês Torres, Amplexor

Elisabetta is very professional and we love that: she's trustworthy, punctual with her deliveries, very reliable and we're most satisfied with the quality of her work and her responsiveness.
---
Susanna Ferretti, Interlanguage

Elisabetta is an extremely accurate and reliable translator. She has been working with us for over 8 years, and always shows a keen sense of responsibility in all the projects assigned to her.