Effective communication is the secret ingredient to success.
Use CreaWriting to convey your message in another language!
---
Translation does not just involve the mechanical transformation of one set of words into another. It involves interpreting the message in the original language and rendering it as best as possible in the target language, taking account of the intended audience, the type of text and the objective.
Take a car brochure: if you have an adult audience with high-end tastes, the style of communication will have to be as elegant as expected by this type of consumer. They want to identify with the product and the words should convey that same sense of exclusivity. On the other hand, your language needs to be sparkling fresh to get a younger market interested in your product. The aim is to capture the attention of the target audience. The medical sector is another example: the terminology and register of an article intended for the general public will obviously differ considerably from an article to be published in a scientific journal. The translator has to take account of the intended audience and ensure that the terminology is perfect.
This is why you should only engage qualified translators who know how to approach each individual translation.
CreaWriting guarantees a professional service, with every deadline met… all served up with a touch of creativity!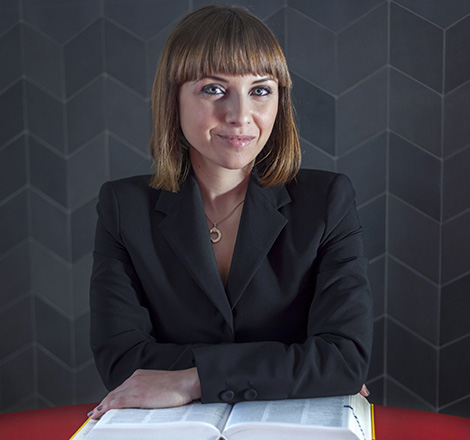 Testimonials

What my clients say

---

Michela Cavallo, SDL

Elisabetta has worked with SDL for years and has displayed excellent linguistic ability, professional competence and timekeeping skills in the performance of individual work assignments along with an excellent grasp of the language. She is also highly accurate, shows great determination and always provides excellent quality work.
In addition to endorsing her technical and linguistic ability, I would also like to note her flexibility in adapting to changing company requirements.

---

Christine Rabl, Recom

Elisabetta De Vecchis has been our trusted Italian translator for over ten years. She works on highly specialised nursing texts where it is very important to ensure correct terminology. Elisabetta always performs her tasks competently, conscientiously and reliably. We can always count on her to meet the deadlines. Her requests for clarification have often shown up errors in the original text. Personally, I deal with the French translations, and really value our professional exchanges of opinion and cooperation in finding common strategies to resolve tricky translation issues.

---

Laura B., Freelance interpreter and translator

I have worked with Elisabetta for a long time now, and I know I can rely on her to help out particularly with big projects: punctual, reliable and accurate in her terminological research. Thank You!

---

Silvia Santarato, SDL

Elisabetta is a true professional: she meets all deadlines, is precise and reliable. We have often received compliments from customers for her translations.
A real guarantee!

---

Veronika Neumair, blueword – text & translation

I was really lucky to find Elisabetta. Elisabetta is reliable, she always delivers on time and my customers are always very happy with her translations. She's the best!

---

Cristina Luzi, Interact

We have worked with Ms Elisabetta De Vecchis for many years now, especially on texts for the automobile sector and are very pleased with this collaboration. Her work is very high quality, her style is always appropriate and she is punctual, reliable and pays great attention to detail. Given our long experience together, we also trust her with revising the work of other translators.

---

Inês Torres, Amplexor

Elisabetta is very professional and we love that: she's trustworthy, punctual with her deliveries, very reliable and we're most satisfied with the quality of her work and her responsiveness.

---

Susanna Ferretti, Interlanguage

Elisabetta is an extremely accurate and reliable translator. She has been working with us for over 8 years, and always shows a keen sense of responsibility in all the projects assigned to her.